After months of sweat and toil, Spencer Arnold and Conservation Diver are finally ready to introduce the artificial reef sculpture "The Colony". After an exhilarating deployment last on a warm and sunny Friday (May 8, 2015), it found it's resting place in Chalok Baan Kao near King Kong 3's mooring line and the location where a fishing boat sank earlier in the year.  It was no easy feat, and a great deal of thanks and credit are due to the Conservation Diver staff, interns and students that participated in the building and sinking of this behemoth. You made this all possible.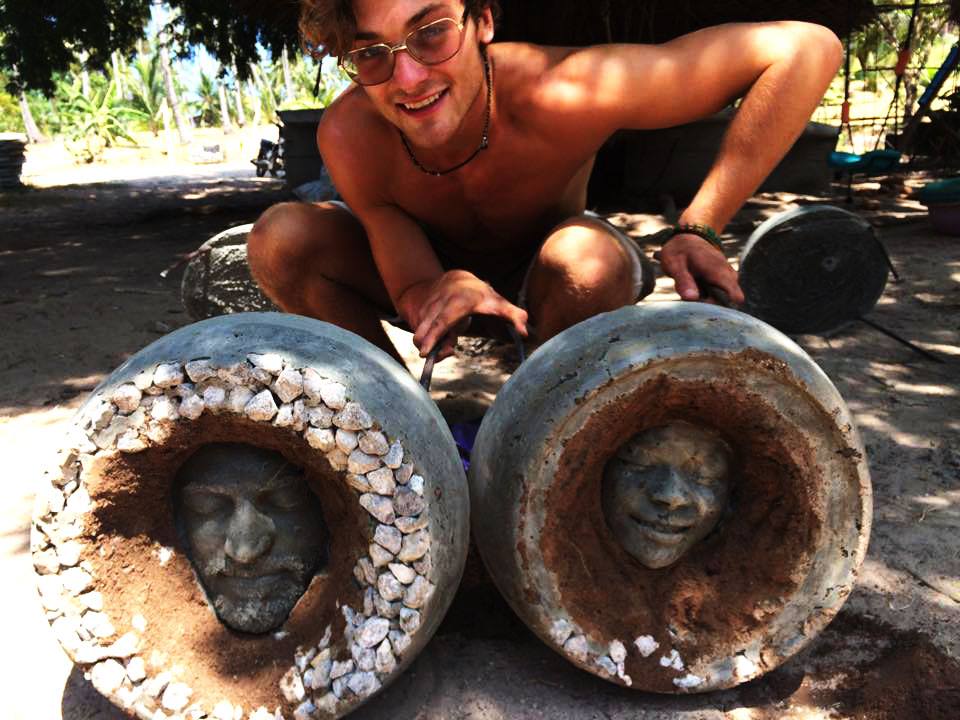 The sculpture is designed to resemble a young coral colony budding off of the sea floor. In place of the coral's polyps, 14 faces were casted and receded into the structure. Each face is sheltered within a sculpted corallite, casting beams of light over them. The sculpture is haunting at first glance, but on closer inspection the serene resting faces lend it a calming beauty. For me, diving has always been a surreal experience, and this sculpture was made with the intention of playing off of these feelings by enhancing them.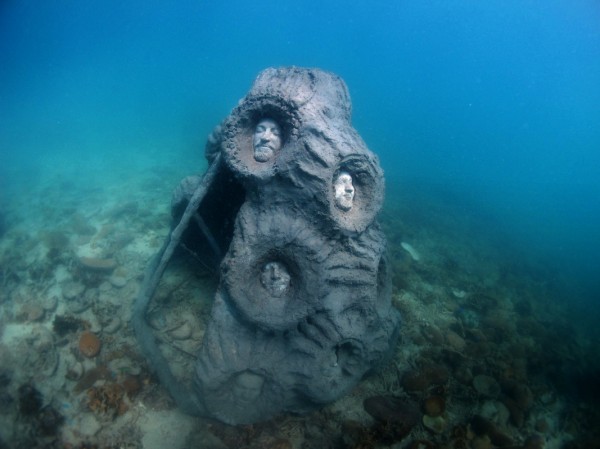 The sculpture is meant to call attention to our planet's dying reef ecosystems. The 14 people that were casted for this sculpture are all connected through their shared passion for the ocean and continue to inspire others to take up its cause. The sculpture is meant to challenge the viewer to see himself within the larger framework of humanity, and to question the relationships that we have with one another and our planet. Perhaps we could learn from corals, and find a way to live more symbiotically with each other and the world around us.
This is the first of our sculptures here at Conservation Diver to make use of casting molds in this way and will not be the last. We will be starting a 'Face the Future' program, allowing those interested in being immortalized in stone to join those in "The Colony" on the sea floor. In addition to these sculptures, we will also be creating a variety of other pieces, including the highly anticipated suspended artificial reef sculptures. Until then, grab some fins and a snorkel and come meet all of us here at the NHRCP. You can see us at any time day or night, 5m deep in Chalok.